The Best Christmas Gifts This 2022 For Plant Lovers
Posted on December 14 2022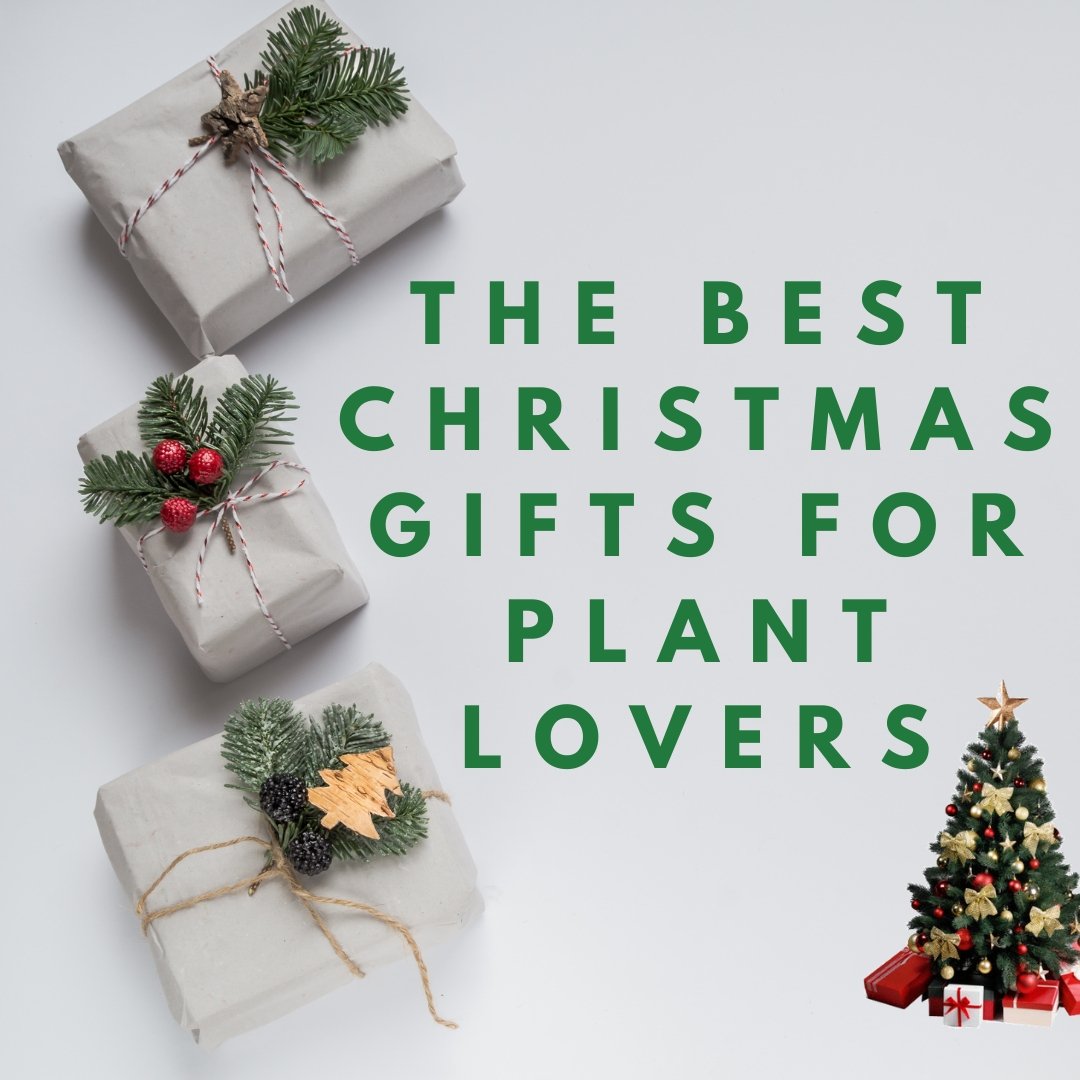 One of the most unique and thoughtful gifts you can give to a plant lover is something that supports their passion. Choosing the best option to give as a gift can b tricky as there are so many things to choose from. Maki sure the gift you give is something they will truly enjoy and use can be difficult. To help you choose the perfect gift for your plant lover, here are some great ideas to get you started.
1. Tiny Tim Christmas Tree
Celebrate this year with a living tree that will last beyond the festive season! A Tiny Tim Christmas Tree in a Brown Moon Pot is an ideal present for any plant lover. You can decorate this tree with festive decorations including twinkling lights, mini baubles and ribbon garlands. The pot also matches the festive theme perfectly with its two-tone colour scheme of brown and white.
The Picea glauca, also known as White spruce or Canadian spruce is a common choice as a Christmas Tree because it can be kept easily indoors (particularly in tropical countries), makes a great-looking houseplant outside the Christmas period and it carries that delicious fresh evergreen forest scent that we all love at Christmas!
2. Christmas Cute Drawstring Bag
Need something to wrap up the gifts in? Why not get a Christmas Cute Drawstring Bag! This festive bag features three cute reindeer designs that will definitely make your plant-loving friend smile. The drawstring closure ensures that their gift stays safe and secure while they open it, and the best thing about this bag is its size - small enough for a single gift but big enough for multiple smaller presents.
3. A Christmas Cartoon Felt Pot
Tumbleweed Plant's Christmas Cartoon Felt Pot is a perfect choice for any plant lover's holiday gift. This creative and fun pot features different characters made of felt fabric - Santa Claus, a snowman, and reindeer. Perfectly sized for smaller plants such as succulents, the pot also has drainage holes on the bottom to make sure your loved one's plants will stay healthy no matter where they display them. Discover the perfect holiday home for your littlest green friends! Our Christmas Cartoon Felt Pot is made from nonwoven fabric, providing a cozy and festive spot to keep your beloved indoor plants.
4. Gift vouchers
Show your plant-loving friend some extra appreciation this season with a gift voucher for gardening supplies. From pots and soil to fertilizers and tools, they can pick out the perfect items that they need to care for their plants. There is no better way to show them how much you care than by giving them something that will assist in their passion!
The Tumbleweed Gift Vouchers are the perfect way to show your friends and family how special they are. Give the gift of plants this holiday season! You can't go wrong with a Tumbleweed Gift Voucher. It's a great option for anyone who loves plants and gardening, or just needs some extra green in their life! All in all, there is something special about giving somebody the present they really need – be it an item of living decor, tools or accessories - to bring joy into their lives. So, no matter what you choose to give your plant-loving friend this holiday season, make sure you choose something that expresses your gratitude and love.
5. Aloe 'Christmas Carol'
Wonderful plants like the Aloe 'Christmas Carol' require a special place in your home to bring that special holiday cheer, and no one does it better than Tumbleweed Plant's Christmas-themed pots. This festive pot is sure to make any plant lover's heart flutter with joy! It features beautiful hand-painted details. The pot also comes with an attached ribbon for easy hanging, making it an ideal decoration for your home or garden during the holidays. With its bright colours and unique design, this vibrant pot will be perfect for any aloe vera or a succulent variety!
6. Plant Themed Toys

Plant-theme toys encourage children to develop their understanding of the world by observing how nature finds its way. A great learning tool that will help a child develop their connection to nature. Teach a child how things grow and the tools required to care for nature. A critical skill for the next generation!
These are just a few of the many great gifts you can give to make your plant-loving friends happy during this festive season. From living trees and decorative pottery to vouchers and tools, there's something for every type of plant lover - no matter what their style or preferences may be. With these ideas, you'll surely find the perfect Christmas gift. Tumbleweed Gift Vouchers are suitable for anyone who could use a smile. Whether they're a plant expert or a novice, our customer service team knows just how to help you with plant suggestions, styling tips and care advice. Make sure to pick something that expresses your appreciation and love.
Happy gift-giving!