5 Reasons Why You Should Buy Plants Online
Posted on June 04 2023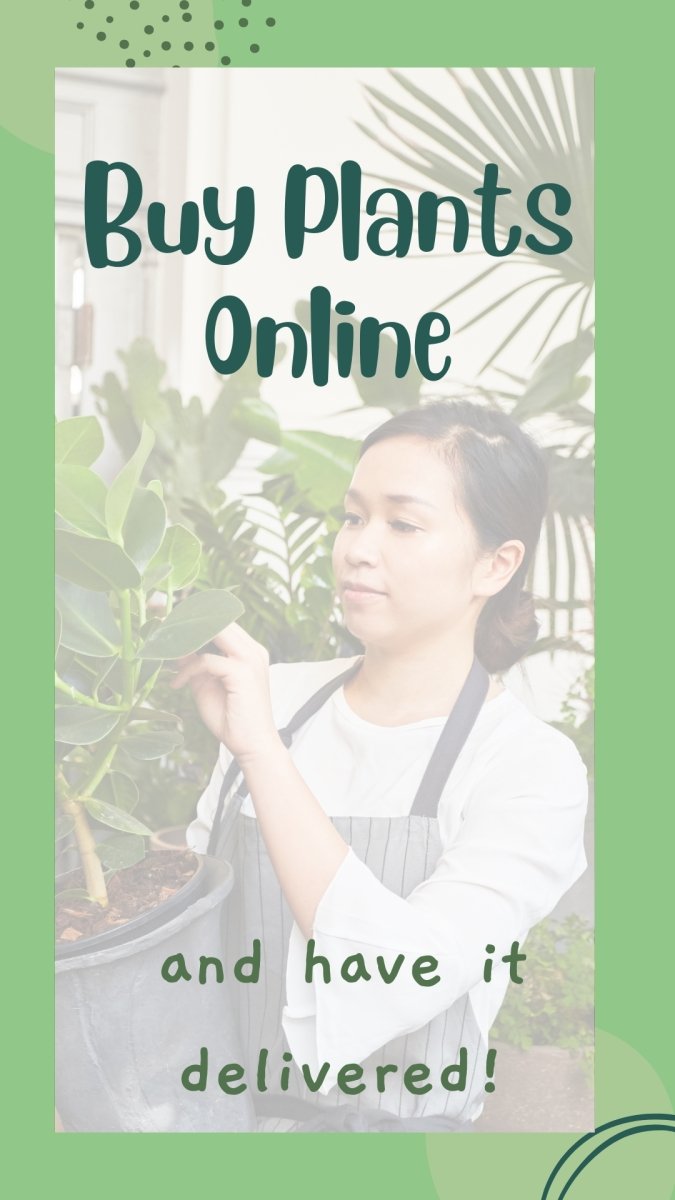 Reasons Why You Should Buy Plants Online
Buying plants online has become increasingly popular and for a good reason. It offers a wide range of benefits, from convenience to accessibility and affordability. Tumbleweed Plants is an excellent choice for those looking to purchase high-quality, sustainable plants online.
In this blog, we will explore the top five reasons why you should buy plants online along with some of their featured products available in-store.
Convenience
One of the most significant advantages of buying plants online is convenience. With Tumbleweed Plants Singapore, you can browse their vast selection of plants at any time of the day, from anywhere in Singapore. This means you can purchase plants without having to leave your home, saving time and effort.
Wide Selection
Tumbleweed Plants Singapore has a vast selection of plants, from easy-to-care-for options to rare and exotic varieties. You can find everything from succulents and cacti to ferns and flowering plants, all in one place. Plus, we offer different sizes, shapes, and colors to suit your preference and home decor.
Expert Guidance
If you're unsure about which plant to buy or how to care for them, Tumbleweed Plants Singapore has a team of horticulturists who can provide you with expert guidance. We can answer any questions you may have about plant care, selection, and placement, ensuring that you get the right plant for your needs.
High-Quality Plants
Tumbleweed Plants Singapore only offers high-quality, sustainably sourced plants that have undergone rigorous quality control. This means you can trust that you're getting healthy, vibrant, and long-lasting plants that will thrive in your home.
Eco-Friendly
Tumbleweed Plants Singapore is committed to sustainable practices, from their sourcing of plants to their packaging materials. Our team believes that anyone can make a difference in the environment while adding beauty to their homes.
Featured Products
We have a  variety of featured products and collections that make it easy to find the perfect plant for you. Whether you're looking for a large statement piece or something small and discrete, we have what you need.
Monstera Deliciosa
This iconic tropical plant has large, perforated leaves that add a touch of the jungle to your home. It's a great choice for those looking for a statement plant that's easy to care for.

Snake Plant
This low-maintenance plant is perfect for beginners or those with busy schedules. It thrives in low-light conditions and helps purify the air, making it an excellent choice for the bedroom or office.
Pilea Peperomioides
This unique and rare plant has coin-shaped leaves that add a playful touch to your home. It's easy to care for and adds a bit of whimsy to any space. This plant is the perfect choice for those looking for something special. Having this plant in your home will definitely make ithe place feel more cozy and inviting. 
Bird's Nest Fern
This stunning fern has wide, shiny leaves that resemble a bird's nest, adding texture and depth to your home. It's an excellent choice for those who want a low-maintenance plant that's easy on the eyes
.

Calathea
This plant has colorful, patterned leaves that come in shades of green, purple, and pink. It adds vibrancy and life to any space and is perfect for those who want a pop of color in their home. We have a variety of Calatheas available. 
Aloe Vera
This succulent is a classic for good reason. It's easy to care for and requires very little maintenance, making it ideal for those who don't have a lot of time or experience with plants. Aloe vera is known for its healing properties and adds a healthy touch to your home. 
Tumbleweed Plants Singapore is an excellent choice for those looking to purchase plants online. Their wide selection of high-quality, sustainably sourced plants, expert guidance, and eco-friendly practices make them a trusted and reliable source for plant enthusiasts in Singapore. Whether you're looking for easy-to-care-for options or rare and exotic varieties, Tumbleweed Plants Singapore has