February Plant of the Month: Chinese Money Plant
Posted on February 23 2023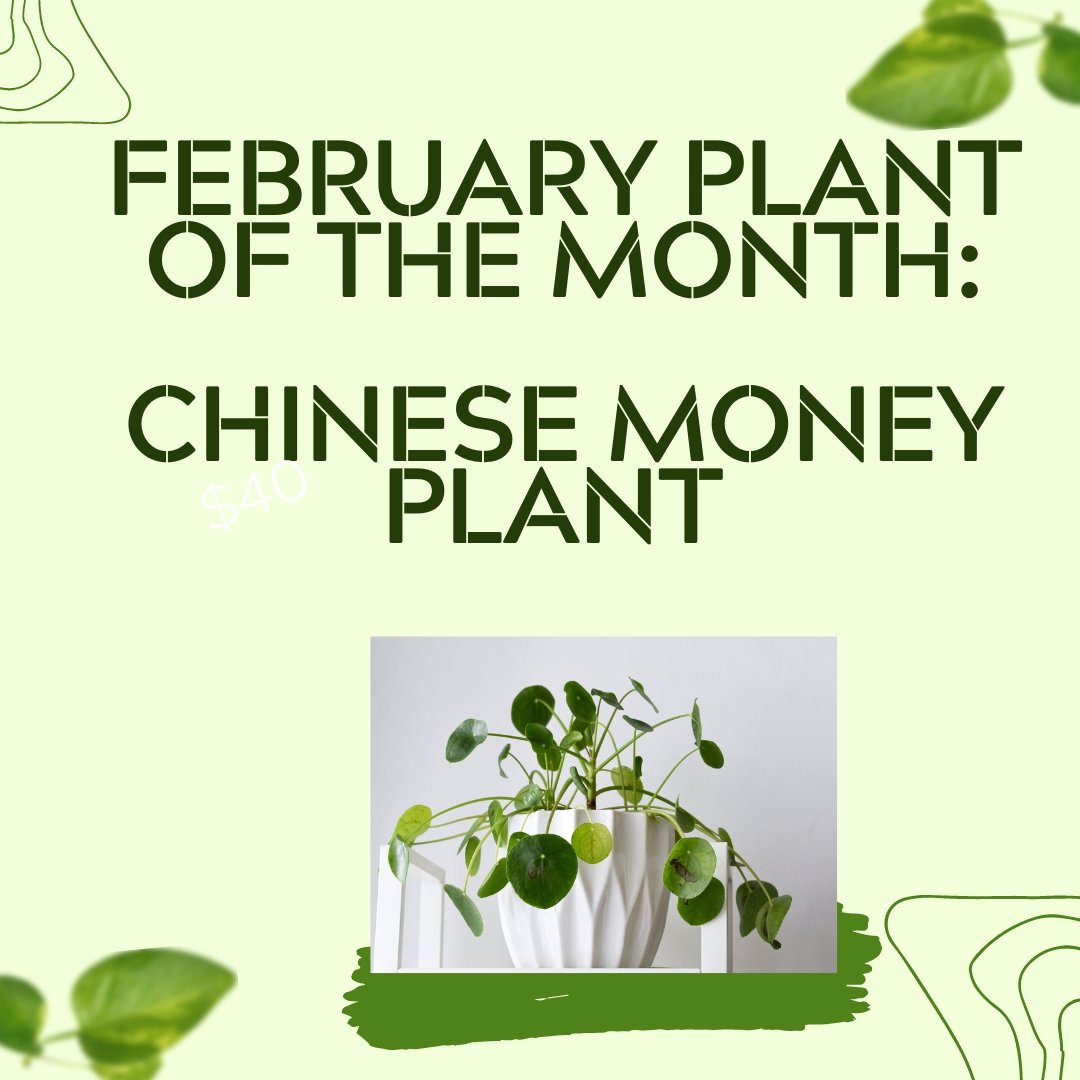 This February, why not try sprucing up your living space with the Chinese Money Plant? This unique and beautiful plant is sure to add a touch of greenery and joy to any home. Native to Southwestern China, this unusual looking plant earns its name from its round, coin-shaped leaves. In addition to being easy to care for, the Chinese Money Plant is known for its lush foliage and good luck charm - making it a perfect choice for February.

Origins of the Chinese Money Plant
The Chinese Money Plant is actually a member of the Pilea family and is also known as a "pancake plant" due to its flat, round leaves. It was first discovered in a remote village in Yunnan province of China by Norwegian missionary Agnar Espegren in the 1940s. He brought some back to Norway, where it was eventually shared and spread throughout Europe. Today, the Chinese Money Plant is popular thanks to its unique foliage and ease of care.
Caring for the Chinese Money Plant
The Chinese Money Plant is a low-maintenance plant that does well in indirect light and average household temperatures. It thrives best when watered once a week, with slightly dryer soil during the winter months. Here are some tips when caring for your plant:
• Make sure to keep it in indirect light, such as near a window or away from the direct sun
• Water the plant once a week and let the soil dry out between waterings
• Prune any dead leaves or stems that may appear
• Don't put too close to air vents or other sources of drafts as this could cause leaf burn.
Pro tip: if you see brown spots on your plant's leaves it could be an indication they are being overwatered! With proper care and attention, this lovely little plant can last up to 10 years or more - giving you plenty of joyous greenery for years to come.
Adding some luck to your home
The Chinese Money Plant is said to bring luck and prosperity, making it a great addition for those looking for a little extra positive energy in their homes. The round leaves also symbolize wealth and abundance - perfect for ushering in the new year with some good vibes! And of course, the lush foliage of this adorable plant is sure to brighten up any room.
Benefits of Having a Chinese Money Plant in Your Home
Here are some known benefits of having a Chinese Money Plant in your home:
• Purifies air by absorbing toxins from the environment
• Reduces stress and promotes relaxation
• Promotes focus and productivity
• Adds a touch of greenery to any room
If you're looking for an easy way to freshen up your home, this unique plant is sure to do the trick. You can place a Money Plant near your desk, on a bookcase or next to your bed - wherever you need some extra positive energy. And with its ability to purify the air, there's no doubt that the Chinese Money Plant is a great choice for bringing some luck into your home this February!
Gifting a Money Plant
A Chinese Money Plant also makes an excellent gift for any occasion, from housewarmings to birthdays and everything in between. The unique foliage and cheerful round leaves make it a great conversation piece and the perfect present for anyone who loves plants (or just needs some extra luck!). Beautiful statement planters and decorative pots are also available to help show off this unique plant.
So why wait? If you're looking for a way to liven up your home, be sure to check out the Chinese Money Plant today! With its lush foliage and good luck charm, there's no better way to welcome in the new year with some extra positive energy.