Halloween 2023
Posted on October 24 2023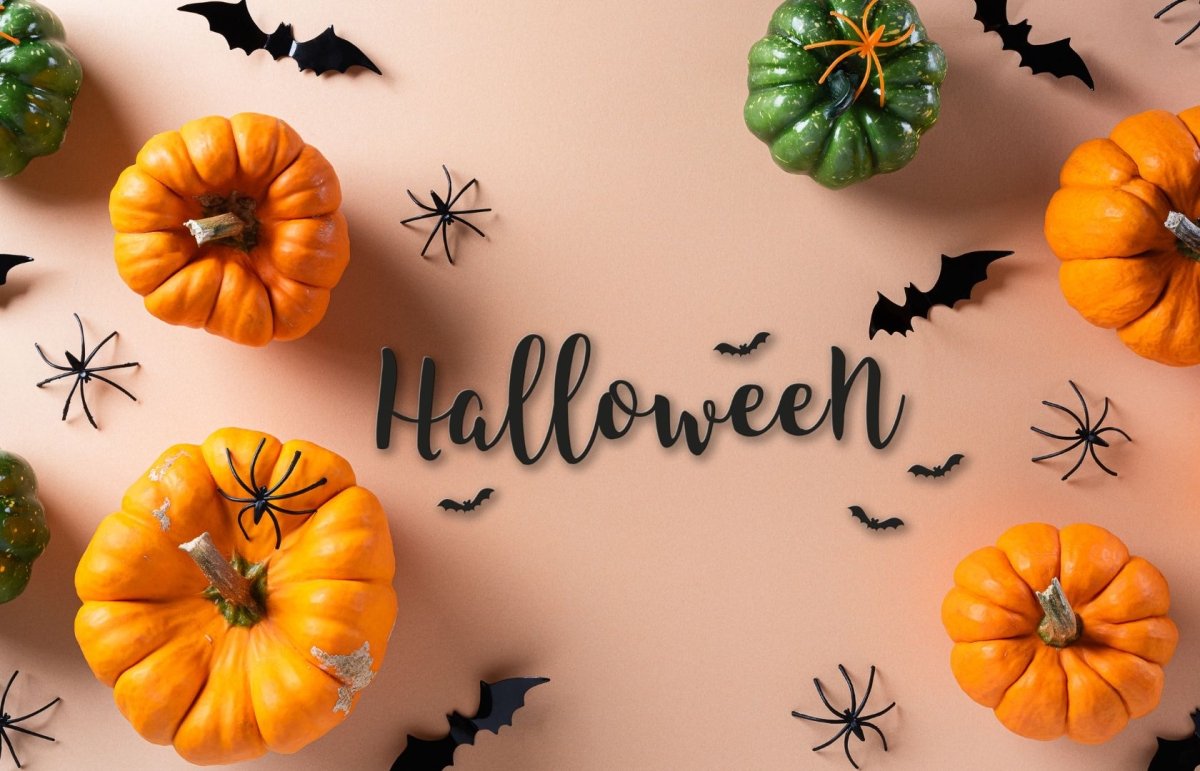 Halloween 2023: Embracing the Spooky Spirit
Mark your calendars for Tuesday, October 31st as Halloween 2023 promises to be an exciting time to unleash your creativity with eerie costumes and spine-chilling decorations. A holiday with ancient Celtic roots, Halloween has transformed over the centuries into a worldwide phenomenon celebrating the supernatural. Get ready to embrace the spooky atmosphere and enjoy the thrill of all things eerie during this year's festivities.
Spooky Plants for Halloween 2023
Adding plants with eerie appearances to your Halloween décor can elevate the spooky atmosphere of your festivities. Get creative with plant arrangements by incorporating unusual varieties or displaying them in unconventional ways. For example, try placing a creepy-looking plant in a dimly lit corner or creating a mini haunted garden with various spooky plant species.
At Tumbleweed Plants, you'll find unique offerings perfect for Halloween 2023. The Polly Planter is an excellent option to showcase your eerie plants, available in different sizes and styles, all made of cement without drainage holes. The website also features a visualizer tool to help you envision how the planter would look in your space. Browse Tumbleweed Plants' collection for other planter and pot options to bring your Halloween plant décor to life.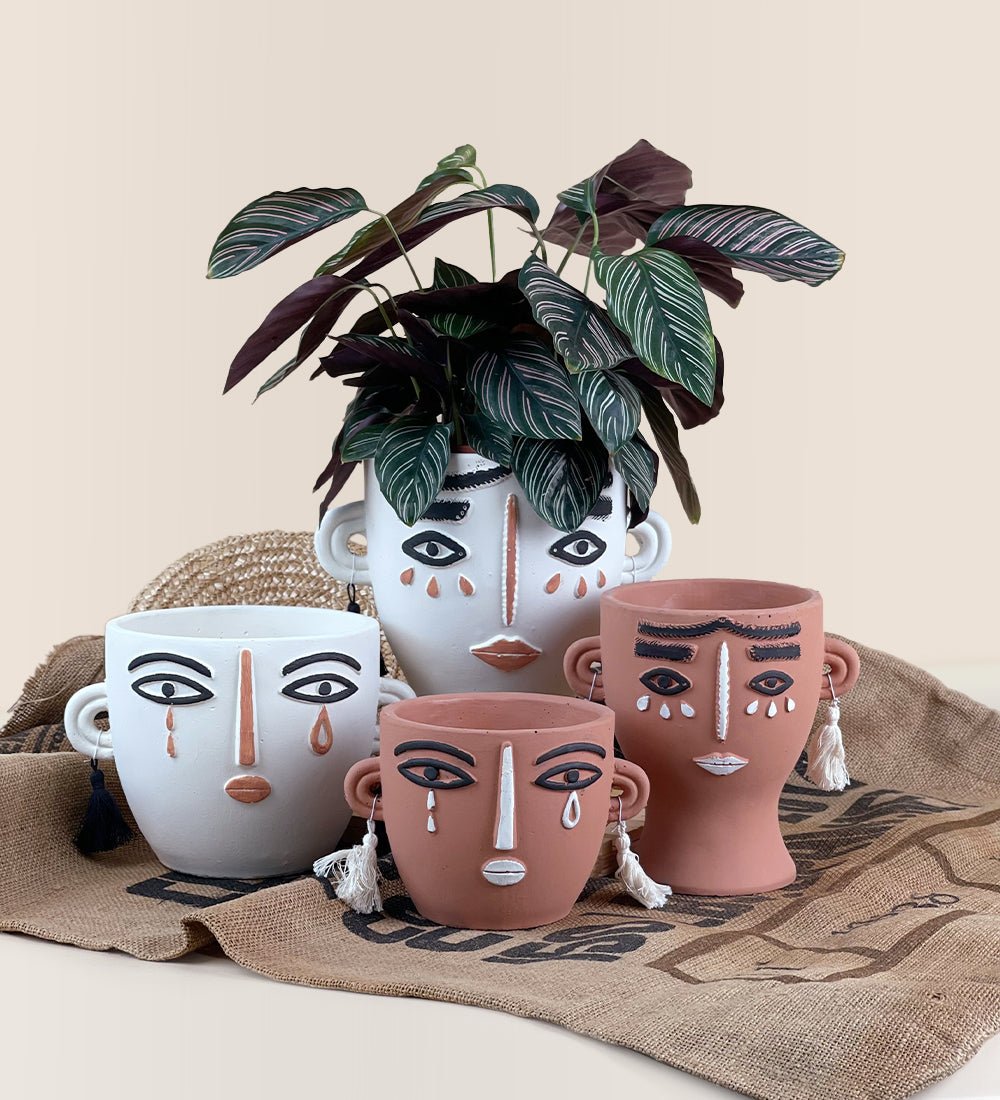 Image: Polly Planter by Tumbleweed Plants
Spooktacular Planters for Halloween 2023
Enhance your Halloween décor by selecting planters with Halloween themes or creating your own spooky DIY planter decorations. Experiment with colours, textures, and materials to design a unique planter that complements your eerie plants and overall Halloween ambiance.
Tumbleweed Plants offers a variety of planter options perfect for Halloween 2023, including Misfit Picasso's Ceramic Pot and Misfit Tripods Ceramic Pot. These planters can serve as eye-catching additions to your Halloween plant arrangements, contributing to a memorable and festive atmosphere for your celebrations.
Image: Misfit Picassos by Tumbleweed Plants
Image: Misfit Tripods by Tumbleweed Plants
Halloween Activities and Plant Care
Some fun and spooky ways to celebrate Halloween 2023 include hosting a Halloween party, going trick-or-treating, visiting haunted houses, carving pumpkins, and watching Halloween movies. Amid the festivities, don't forget to take care of your plants to keep them healthy and thriving.
Ensure your plants receive adequate light and maintain appropriate temperature levels during the celebrations. Monitor your plants' watering needs and adjust accordingly, as the change in environment could affect their requirements. Protect your plants from curious party guests and trick-or-treaters by placing them in safe locations or adding barriers to prevent any damage.
Conclusion
Embrace the spooky spirit of Halloween 2023 with the creative use of plants and planters. Tumbleweed Plants offers a variety of options for incorporating plants and planters into your Halloween décor, encouraging a festive atmosphere and inspiring your creativity. By selecting the right plants, planters, and activities, you can ensure a memorable and enjoyable Halloween 2023 celebration for all.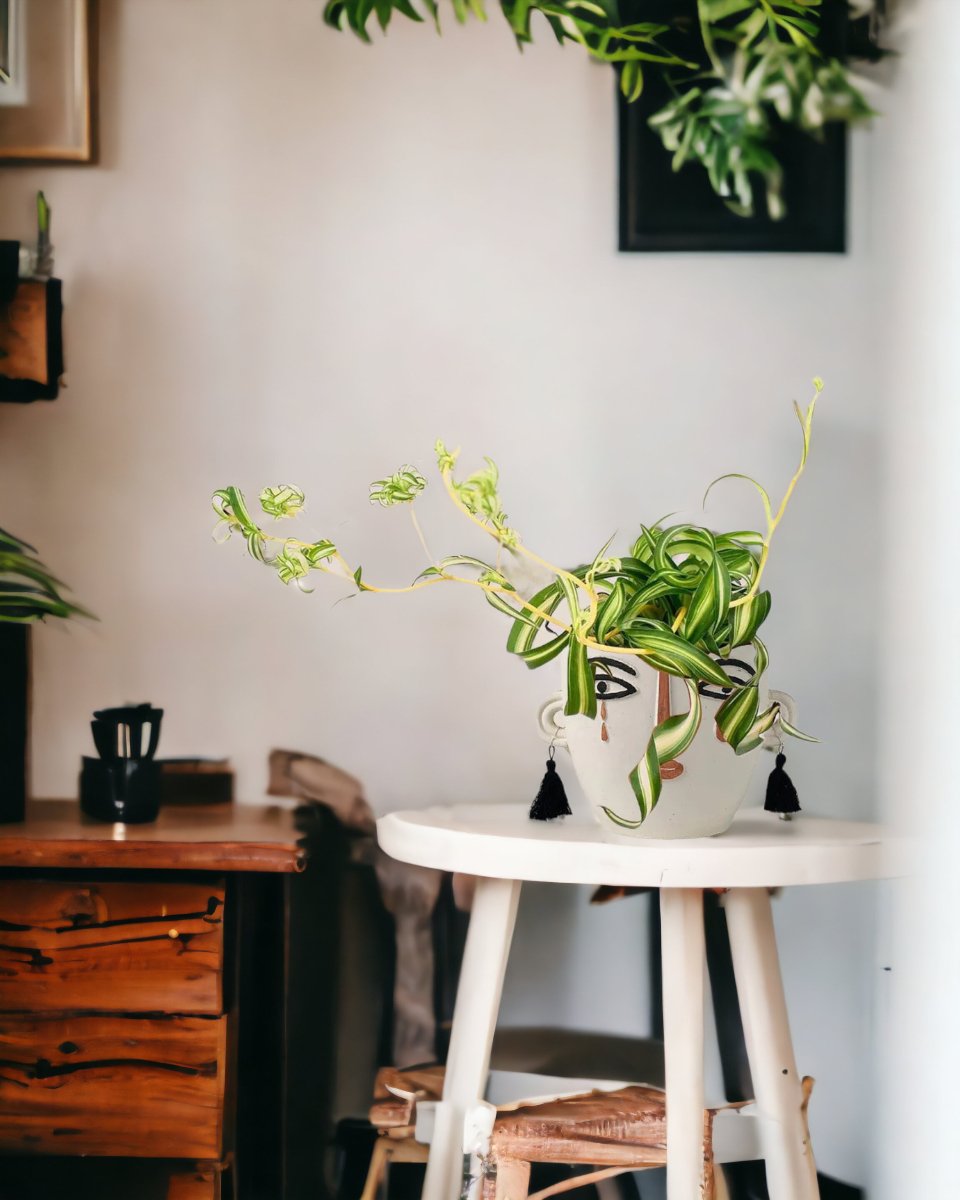 Image: Spider Plant 'Bonnie' by Tumbleweed Plants
Get Ready for a Hauntingly Good Time
Now that you're equipped with ideas for incorporating plants and planters into your Halloween 2023 celebrations, you're ready to create a hauntingly good time for you and your guests. Don't forget to explore Tumbleweed Plants' offerings to find the perfect additions for your spooky décor. With the right blend of creativity and care for your plants, you're set for a memorable and enjoyable Halloween experience. Happy haunting!